The 1999 Convention Cachets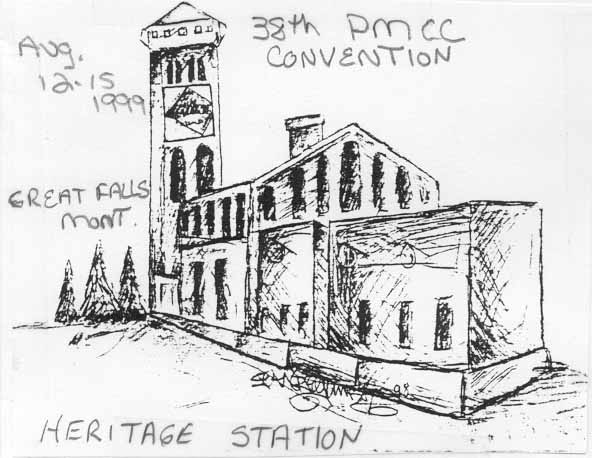 These are the drafts drawn by artist Sean Regimbal, age 17. He is a Junior at Great Falls High School, and has always been interested in drawing. At the time he was studying sculpture and design classes in High School. He had completed Art Workshop, Commercial Design, and Studio Painting. His hobby besides drawing is working on a Stock Car, with his best friend, Maurice. Sean's goal is to become a rich and famous artist.
Sean was at the convention and displayed more of his scetches and artwork. He was on-hand to personally autograph the cachet artwork, too. Sean, along with Maurice, had drawings available for purchase, with proceeds going to their college fund.