The 40th Annual PMCC Convention, was held August 9-12, 2001, in Linthicum, MD (South of Baltimore) and hosted by Jay & Sally Lounsbury and members of the DelMarVa Chapter


PHOTO GALLERY
Click here to see the photo GALLERY
Or click here to start a tour of the photos = TOUR
(41 photos in all)

A limited number of Cachet Covers are available for sale. To view them and get more information, click on the link above.


---
Convention Postmark - Click for Large View



For historical purposes here are links to the forms used at the 2001 Convention
REGISTRATION & EXHIBITION FORM
SCHEDULE OF EVENTS
PUBLICITY FLYER
LAST MINUTE CORRECTION
TO DRIVING DIRECTIONS



---
** SPECIAL ANNOUNCEMENT **
The new 50-State Post Office Directory was unveiled. Click here for more information: DIRECTORY


---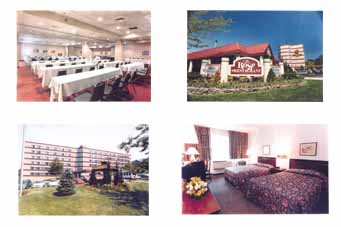 Click on a photo above for a larger view. The site was located near the Baltimore-Washinton International (BWI) Airport and the AMTRAK station.


Fun Events at the 2001 Convention
:
* More free postmarks than you can imagine
Swap Tables were FULL!
* Baseball Game Friday: Baltimore Orioles vs. Boston Red Sox - Bummer, the game was rained out!
* Fascinating exhibits full of collection ideas - List of winners in the photo tour
* USPS Post Office on-site
* Unique pictorial postmark
* 3 collectible cachet covers
. Centennial Jazz Great Louis Armstrong's Birth
. 75th Anniv Dr. Robert Goddard's Rocket Flight
. Centennial of the American Baseball League
* Lots of warm fellowship - 109 people attending!
* 2 postmark auctions: Silent Auction and the big Museum Auction.
* A Bus Tour of nearby small post offices
* Postmark sales tables to benefit the PMCC Museum
* Postmark Collecting Advice Panel - one for new members, and one about computers and the internet
* Dynamic Guest Speaker: Mr. Jim O'Donnel from the Smithsonian Postal History Museum
* Traditional Hornburger-Fussel Ice Cream Walk - Crossed the street to Bogie's Hoagie Shop
* Granny's Country Store - Thanks to Sally Lounsbury
* Local Attractions
* Registration Goodie Bags
* Constant stream of door prizes

Comfort Inn, BWI Airport,
Linthicum, Maryland
Click the logo for more information
[HOTEL | RESTAURANT | ROOM | MEETING HALL]
For more information
send an e-mail to JAY LOUNSBURY